Personal Care Packaging
The Indian personal care industry is divided into personal wash, hair care, oral cares, skin cosmetics, colored cosmetics, men's toiletries and fragrances. Recognizing the growth in this sector Skypack in early 2008 started the manufacturing of laminated tubes on state of the art fully automatic Swiss machines. Other than tubes we provide films and Flexible laminates. Skypack now serves following key areas :
Tooth Pastes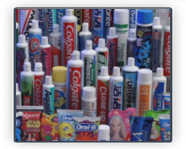 ToothPaste industry in India has seen a steady grown with both traditional and new brands coming up. Many companies finding their own niche in this highly competitive industry by launching products like herbal tooth paste or "pure vegetarian" toothpaste have left a mark on the market. Skypack manufactures collapsible laminates tubes.

For more details or enquiry please click here

ISO 9001:2000 Certified Company